Free Download
Awards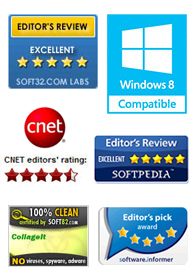 Testimonials
This is a very nice and useful photo collage generator.
- Soft32
Really a great collage software ! Very, very fast and simple.
- Benjamin Glettenberg
Find Us
Ideas of Making Photo Collage
Collage ideas can be as varied as the materials you use. In old days, collage was created by different materials attached to a paper surface. Photo collages were made by gluing pictures on a paper to create the theme. But now there is no hard and fast program to create a collage, so use your creativity and have fun! Here are some collage ideas you can use. A collage is a unique gift idea that one will be cherished for years and then makes perfect sense.
With an easy-to-use collage software - Picture Collage Maker Pro and some creative photo collage ideas, you can make it with just a few mouse clicks. This program provides gifts for Birthday, Mother's Day, Father's Day, Wedding, Anniversaries, Graduation, Christmas, etc. And also it can make Photo Collages, Scrapbooks, Calendars, Posters, Photo books and any other photo-related artwork that you can imagine. Below some collage making ideas are offered for different occasions.
Gift
A photo collage makes a wonderful gift because it's unique, personal and meaningful. Birthdays and anniversaries are ideal time to make a photo collage for friends, families and anyone else.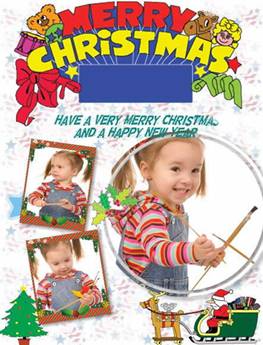 Wedding
Wedding photo collages are a great way to celebrate the romance in your life. You can make a statement about how much you love someone by giving them a personal photo collage that you would like to cherish forever.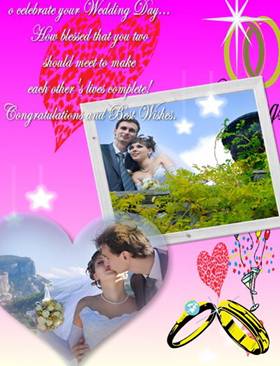 Poster
Make Poster could be a craft that allows everybody to show his creativity and change ordinary pictures into a work of art. It can draw attention to an upcoming event, such as concert, play, film, big sale and so on.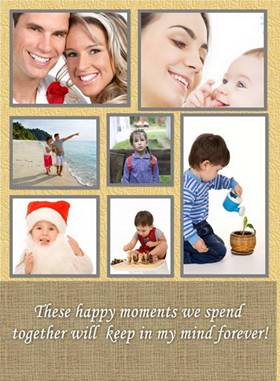 Scrapbook
Scrapbooking is a method for preserving personal and family memory in the form of a scrapbook. Scrapbooks are made up of richly decorated pages include not only photos but also colors and writing. Scrapbook is an art. There is no right or wrong way to create scrapbook page layout.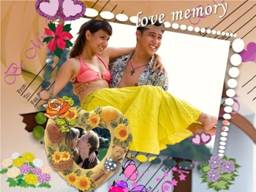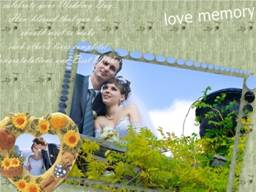 Photo books
Making photo book is a good method of sharing your photos, you can set up your messy digital photos to record every beautiful moments to share with your friends and your relatives.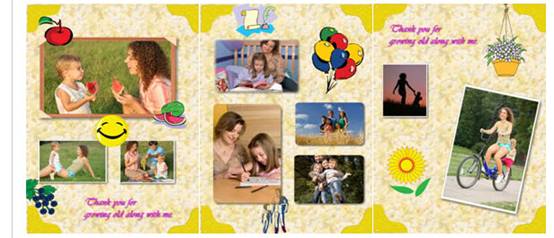 The ideas for a collage are various. You do not need to be particularly creative or spend a lot of money to buy a collage either, just make a photo collage with Picture Collage Maker Pro, which includes so many picture collage ideas and you can apply it quickly.
Picture Collage Maker is a powerful and easy-to-use photo collage maker for Mac OS X & Windows , which allows you to create photo collages, scrapbooks, greeting cards, posters and calendars to share with family and friends.