Free Download
Awards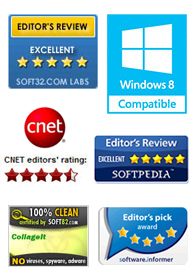 Testimonials
This is a very nice and useful photo collage generator.
- Soft32
Really a great collage software ! Very, very fast and simple.
- Benjamin Glettenberg
Find Us
How to Make a Poster for Yourself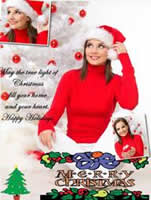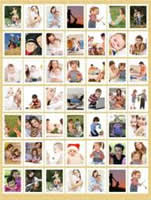 Posters are designed to convey information in a decorative way to attract the attention of a target group or make the masses aware of some information for over hundreds years. Posters are used for a variety of purposes. Many posters have been regarded as an art form and have become extremely collectible.
Can you recall the moment when you look at a star on poster admiringly on a sidewalk, imaging that pretty person were yourself. Nowadays, making a poster with your own photos is not a dream yet and Picture Collage Maker Pro is the best answer. Let's start to have a try now.
The General Way
You can follow the common template - background - mask - frame - clipart etc. steps.
Template Collage Wizard
Template Collage Wizard is the easy method to be introduced. Firstly, open the Wizard window menu and choose Template Collage Wizard Category.
Step1 - Add Photos
Add photos or folder on your disk. Removing one photo or removing all photos is available if you want to change the photos.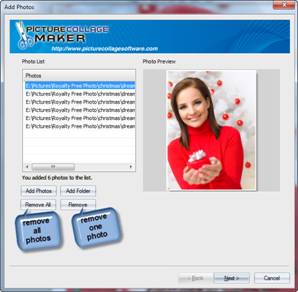 Step2 - Select Template
In the left pane, you can see Template Category, templates are sorted into seven kinds. Template patterns list is displayed in the right top window. Choose a template and it can be previewed below.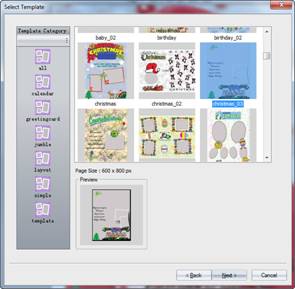 Step3 - Generate Collage
Shuffle the photos and adjust their places as you pleased. You can save the poster as wallpaper, picture or send via email by clicking the function buttons.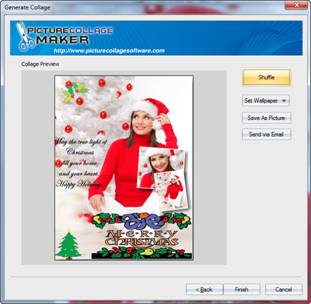 Step4 - Edit the Collage in the Main Program
The pictures can be edited in the main program. They can be resized, rotated or replaced more detailed. Go on with it until it gets your last satisfaction.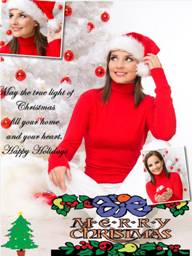 Grid Collage Wizard
The other method to be recommended is Grid Collage Wizard. Open Wizard window menu and click Grid Collage Wizard to start.
Step1 - Add Photos
Add photos or folder from your computer by clicking on the function buttons. The photos can be previewed and changed.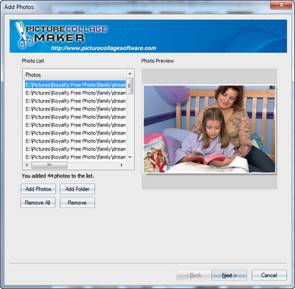 Step2 - Customize Layout
Customize your poster layout using the dialog. You can set columns and rows, space and margin. Other settings include Default Frame and Enable Shadow.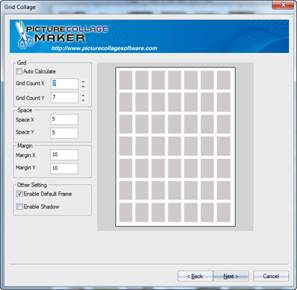 Step3 - Generate Collage
You can shuffle the photos by clicking the Shuffle button. The poster can be previewed in the left window. The poster can be saved as wallpaper or picture as well as sent via email.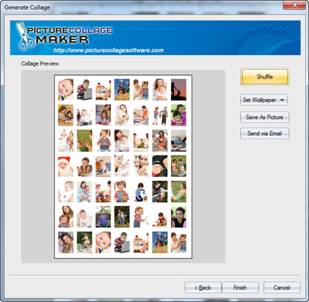 Step4 - Edit the Poster in the Main Program
If the poster generated can't meet your need, you can alter any figure or data in the last step. You see, this is your pretty poster.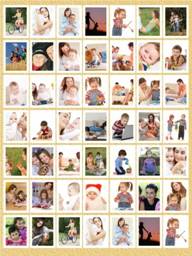 Picture Collage Maker is a powerful and easy-to-use photo collage maker for Mac OS X & Windows , which allows you to create photo collages, scrapbooks, greeting cards, posters and calendars to share with family and friends.