Free Download
Awards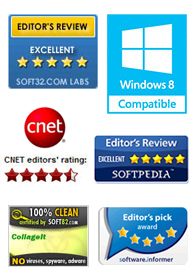 Testimonials
This is a very nice and useful photo collage generator.
- Soft32
Really a great collage software ! Very, very fast and simple.
- Benjamin Glettenberg
Find Us
How to Make a Scrapbook With Picture Collage Maker Pro
Scrapbooking is a hobby with a long history. Early scrapbookers cut and pasted cards to keep them in memory. Then as photography became more popular and affordable, people began to stuck photos into albums to display and enjoy them. Then crafters began to create scrapbook. These scrapkooks are made up of richly decorated pages include not only photos but also colors and writing. Scrapbook is an art. There is no right or wrong way to create scrapbook page layout. Creativity is the key.
If you are a beginner, it doesn't matter. Picture Collage Maker Pro helps you to make your digital images into new pictures or albums. There are a few steps to provide this software as follows.
Step 1 - Download Picture Collage Maker Pro and Choose a Template
Download Picture Collage Maker Pro on the desktop and open it. On the collage menu, click Open From Template and choose one from it.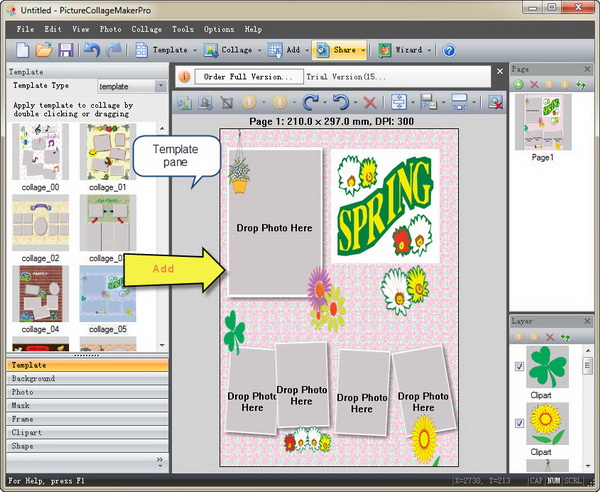 Step 2 - Add Picture
Choose the pictures from the Photo pane, browse the window, choose any picture from your computer if you like and add it to the collage, you can highlight one large photo or several smaller photos. Also you can resize, rotate pictures.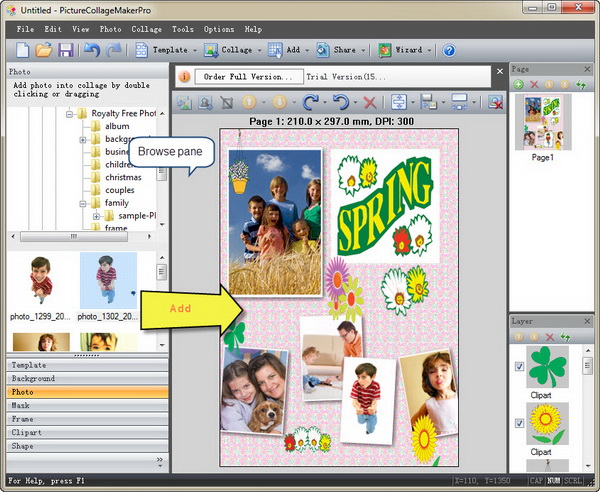 Step3 - Add Embellishment
Add any embellishment you like. Open the left pane, you'll see frame, mask, clipart. In order to make the photo looks beautiful, we should add frames and masks to decorate the photos, click it open then you can choose what you like, apply it to the page, different width to decorate variety of the photos.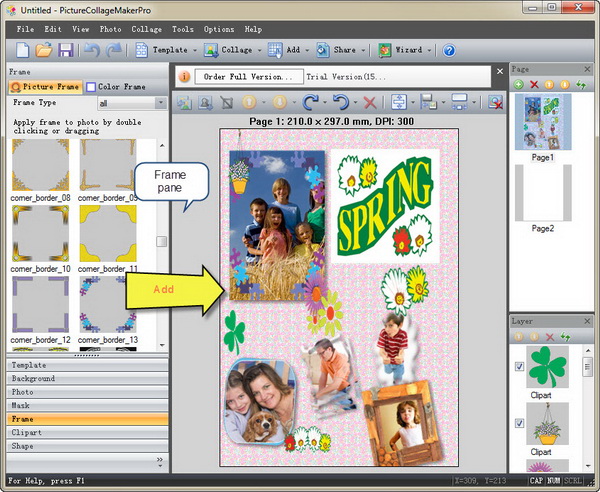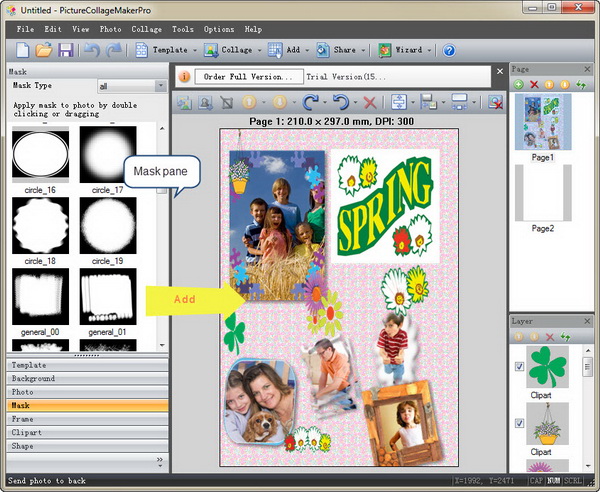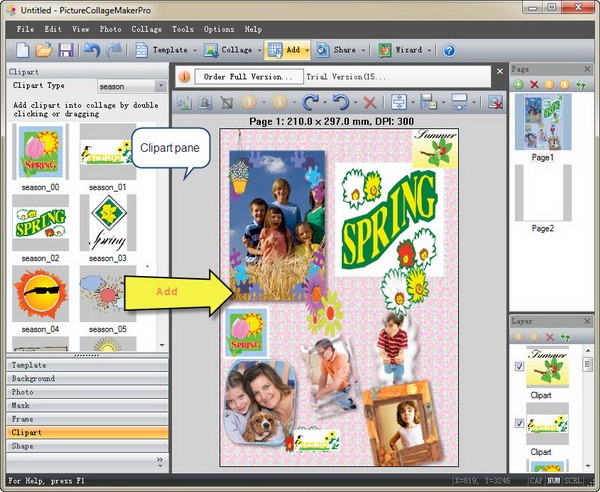 Step4: Add Texts.
On the above toolbar, there is an Add button, click it then you catch a glimpse of Add text, Add photos, etc. The texts introduce the page either with humor or a description of the page topic.
Step 5 - Add New Page.
On the right of window, you'll see a Page pane, click add button and the new page will come to your sight. Finish the new page as you did just now.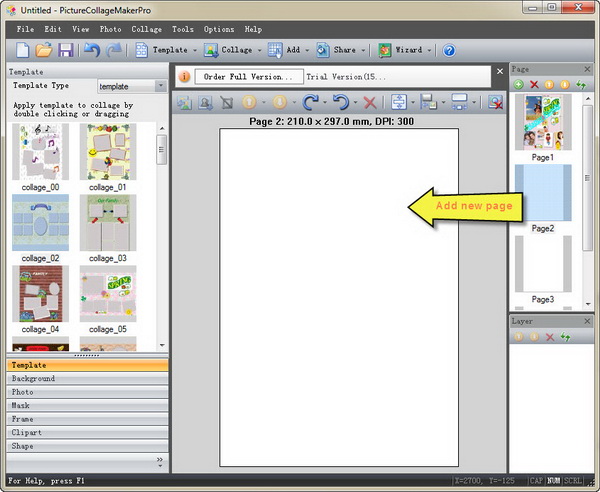 Step6 - Save or Print Out.
After you finished this scrapbook, you can save it as image file or print it out, this will become a permanent memory.
In a few minutes you can make a scrapbook, how easy it is. Let's join in.
Picture Collage Maker is a powerful and easy-to-use photo collage maker for Mac OS X & Windows , which allows you to create photo collages, scrapbooks, greeting cards, posters and calendars to share with family and friends.