Free Download
Awards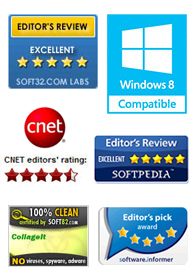 Testimonials
This is a very nice and useful photo collage generator.
- Soft32
Really a great collage software ! Very, very fast and simple.
- Benjamin Glettenberg
Find Us
What is Collage?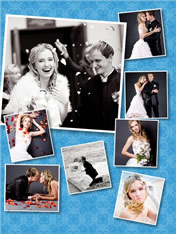 When talking about Collage, we should know that the word comes from the French word 'coller' which means 'to glue', Collage's Purpose is to create, encourage and demonstrate artistic expression for the worship of God and the building of His Kingdomit's, it's an artistic, though often seemingly random, arrangement of images or image fragments that is taken as a whole. It's pasting or gluing papers or two-dimensional objects onto a surface.
Most people think of paper when they think of collages. The origins of collage can be traced back hundreds of years, but this technique made a dramatic reappearance in the early 20th century as an art form of novelty.The Chinese invented paper around 200 B.C., but they didn't invent this art form. Collage started in 12th century Japan. Calligraphers glued bits of paper and fabric together. Then, they used the rough surface for their beautiful characters. Medieval artists glued gems, relics, and gold to their work.
A collage is made by gluing items onto a base. You can use a variety of flat items such as magazine pictures, fabric, photographs, and junk mail. The base used is usually paper or canvas. Many artists employ collage in their works, and collage are often an early assignment in school art programs. Any craft store holds all the supplies you need to make a collage but finding just the right pictures, photos, or images will be up to you.
Picture Collage Maker is a powerful and easy-to-use photo collage maker for Mac OS X & Windows , which allows you to create photo collages, scrapbooks, greeting cards, posters and calendars to share with family and friends.