Free Download
Awards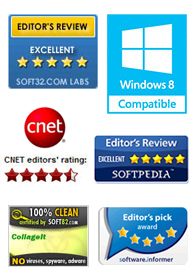 Testimonials
This is a very nice and useful photo collage generator.
- Soft32
Really a great collage software ! Very, very fast and simple.
- Benjamin Glettenberg
Find Us
How to Make Valentine's Day Card Using Picture Collage Maker Pro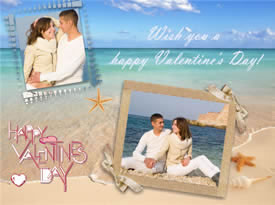 It's that time of the year again and of course Valentine's Day is around the corner, when talked about Valentine's Day, it often associated with love and romance, for it's a day to tell someone that you love them and people often send each other cards on that day. However, since the 19th century, hand crafted Valentine card have given away to digital software.

Whether you're an experienced makers or a beginning crafter, you'll enjoy making these simple Valentine's Day cards for the special people in your life.
Download Picture Collage Maker Pro, after finished, launch this program and then create a project with the size of card you want to make.
Choose Template
There are many kinds of preset templates to choose on the left Template pane of the collage, open and browse through of them, select your favorite template by double clicking or dragging it to the edit area.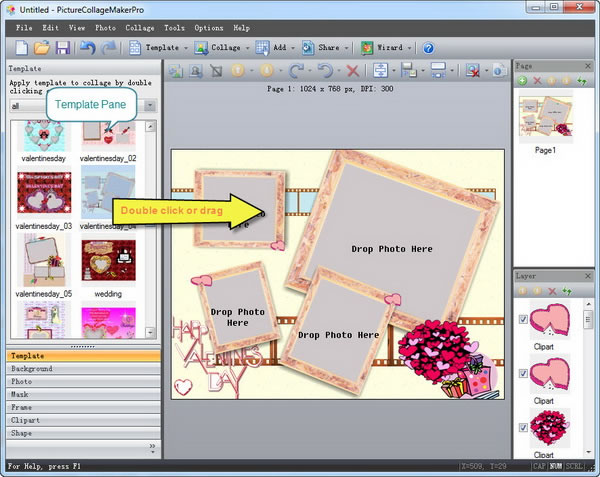 Select Background
Open Background pane on the left window of collage, you can choose one background category sorted in the background category list, click and drag (or double click) the background of your choice.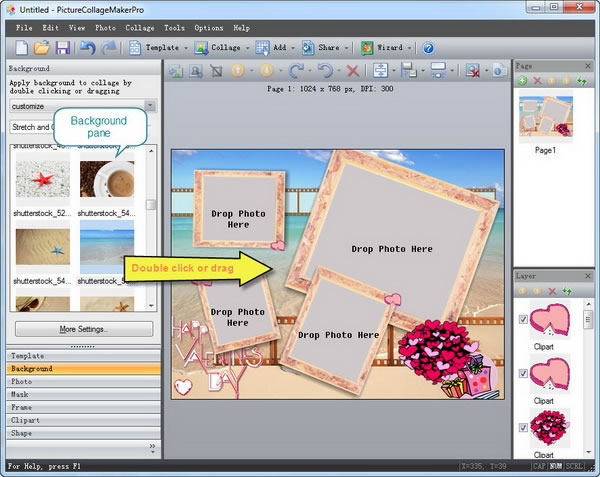 Add Photos
Click the Photo button on the left of collage. In the opened photo window select the necessary photos and double click the photo apply to the collage. The photos can be cropped or drawn shadow by clicking the toolbar buttons.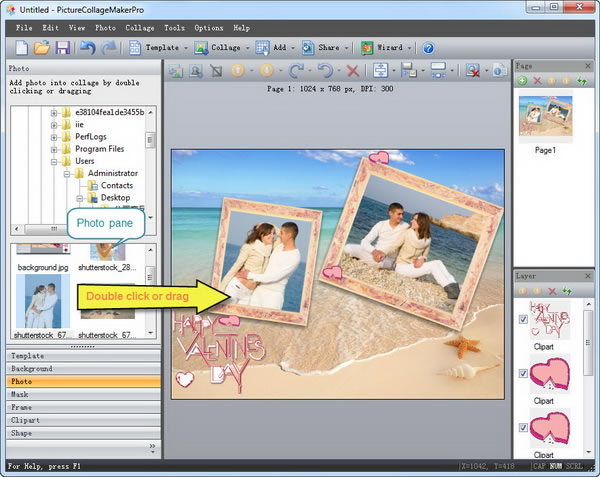 Add Embellishment
Click Frame on the left and select one to add it to your collage.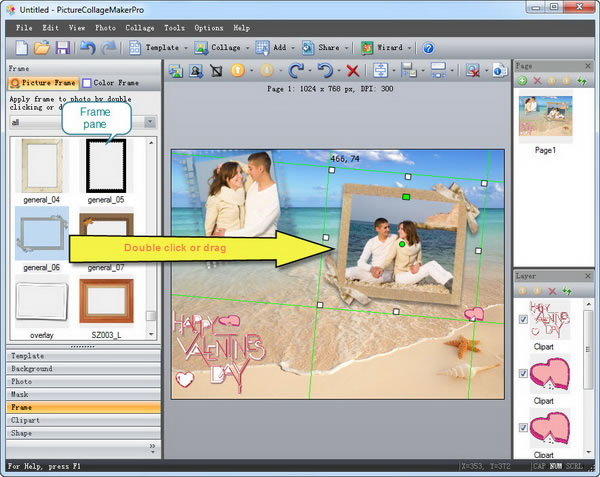 Click Mask and select one to decorate your photo. Here you can layout page.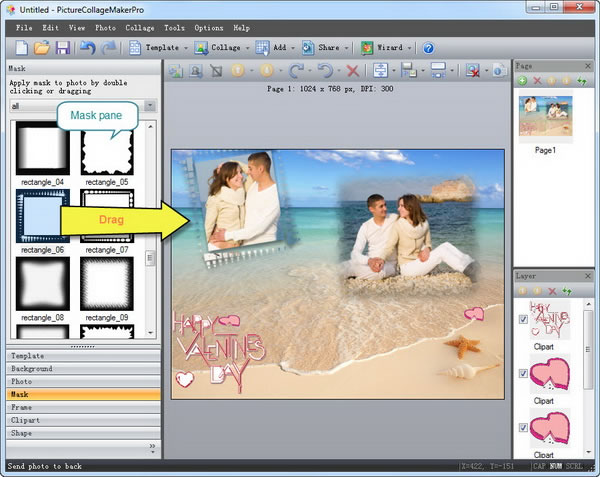 If you'd like to enrich your card, click the Clipart pane below Frame on the left, select it to add. Resize, drag, and position it to make the card vivid.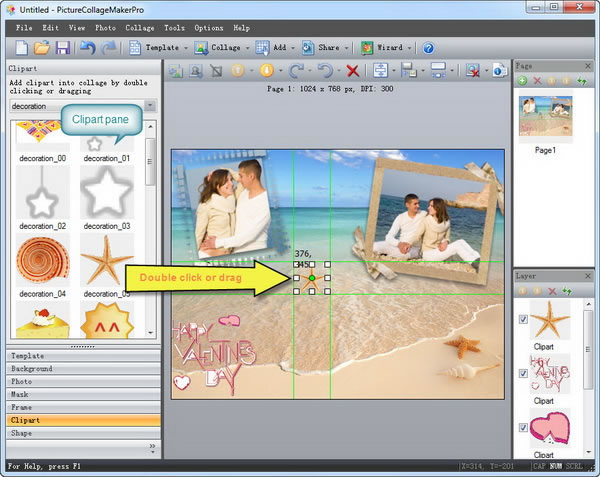 Add Text
On the top toolbar, click Add button and choose Add Text, write down your personalized words, it allows you to manipulate font size, color, and the background of the text. The text can be resized, rotated and moved, click the left mouse button and without releasing it move the text to the needed place.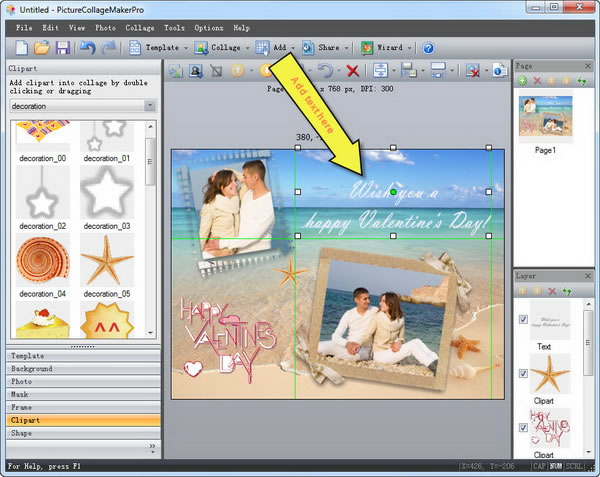 Save and Print
Click File on the top menu to have a Print view. Then you can print it as a card to send to your loved ones or save as a picture, as wallpaper. That's all, you have done it successfully.
Picture Collage Maker is a powerful and easy-to-use photo collage maker for Mac OS X & Windows , which allows you to create photo collages, scrapbooks, greeting cards, posters and calendars to share with family and friends.