Free Download
Awards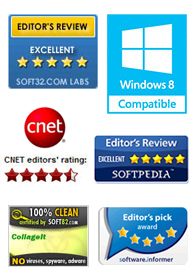 Testimonials
This is a very nice and useful photo collage generator.
- Soft32
Really a great collage software ! Very, very fast and simple.
- Benjamin Glettenberg
Find Us
Travel Journal – Easier to Keep
Traveling provides a wealth of journaling material, whether it's the thoughts while you travel, or the imagery of your trip, or even daily recording of the events you experienced. A travel journal will enrich your trip at the time and will preserve your memories of the experience. Writing a travel journal allows you to retrace, relive and share your journey for months and years to come. Here are some suggestions for writing and enjoying a travel journal. You can choose to make a digital journal which is easier and more convenient for you in the travel. I'd like to share with you.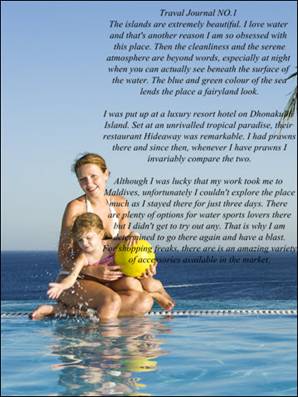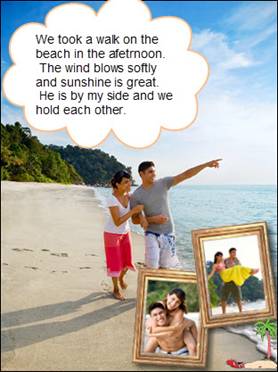 Apply Template
Let go the troublesome preparation before making a travel journal as you've got Picture Collage Maker Pro. Just carry your computer is OK. After the install is complete, you can launch the program. Select a template to start making a travel journal. Open the Template pane and choose one to fit the theme of your travel. Preview the template patterns and double click or drag the thumbnail to be applied. Change the background whatever you feels right.
Add Photos
There's no better thing than that you are a photographer. The photos taken on the day are all effective now. Import the lovely photos from your digital camera, and add to your travel journal. Open Photo pane, and choose photos on your disk. Double click or drag the photo thumbnails in the left pane to have it added.
Decorate Your Travel Journal
There are various frames, masks provided to decorate the travel journal. What's more, there are a lot of clip-arts to make your travel journal pretty and interesting. Adding frame, mask or clip-art is just the work of simple double clicking or dragging. It's your flavor to add a calendar or shape to the journal.
Add Text
Note details about the area, such as the presence of a particular species of wildlife or unique weather or climate tendencies. Click Add toolbar and Add Text category or open Collage menu and choose Add Text option, you can keep your words in the popup dialogue box. You are allowed to decorate the words including Font, Background, Alignment and so on. Colorful words describing what you see, hear, smell, taste, and feel make your journal come alive.
Save or Print
The finished travel journal can be saved as image, sent via email, set wallpaper. The printing function is available. Print the journal out and make a paper journal to keep it in your bookcase. It's a great pleasure to share the travel experience with your friends later or to read your notes by yourself on a sunny afternoon.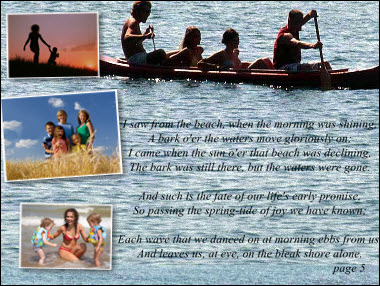 Picture Collage Maker Pro helps you to keep down all the details of the travel, the catch is that you will enjoy the travel as well as travel journal better with the convenient program.
Picture Collage Maker is a powerful and easy-to-use photo collage maker for Mac OS X & Windows , which allows you to create photo collages, scrapbooks, greeting cards, posters and calendars to share with family and friends.