Free Download
Awards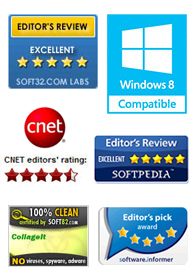 Testimonials
This is a very nice and useful photo collage generator.
- Soft32
Really a great collage software ! Very, very fast and simple.
- Benjamin Glettenberg
Find Us
Collage Mask Tips
This is the guidance on how to use a Masks in Picture Collage Maker to make individual pictures.
In the Mask Dialog List, a lot of masks can be applied to the photos. They are sorted by circle, general and rectangle in Picture Collage Maker's Mask List. These gray masks provide you with a method to specialize your photos. They are used to decorate the edge of the photos.
Add Mask to Photo
The masks are applied to photos by double clicking it after choosing a photo. Or they can be dragged to the place of the photo, then let go the mouse while the four angles of the photo turn pink. If a photo not selected, double clicking will become ineffective, an appearing box will tell you "Please select a photo to begin". However, dragging is available. The user can drag a mask to the space of the edit area, double click it and you can drop a photo there.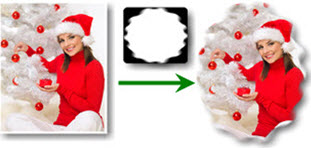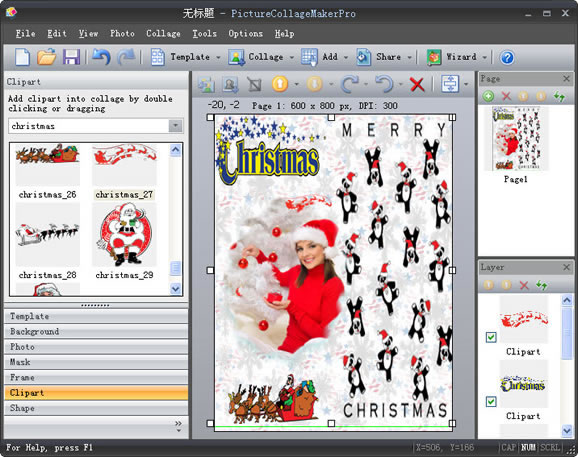 Import Mask
If the masks in the Picture Collage Maker's Mask List can't meet your need, you can import additional masks from the disk by clicking option menu and choosing Import Customize Mask category. Then add your masks become easy.
Note: Masks are required to be Grayscale images which are black and white. Black stands for transparent while white stands for opacity. Your photo will show itself in the transparent part. What's more, only jpeg format is available.
Remove Mask
If the mask applied is not what you want, you can remove the mask. Click the lower toolbar appearing with a red cross on an angle of a colorful icon, Then the mask is cleared and you can apply other masks to your photo.
Frame and Mask Tips
The catch is that frames can only be applied to unmasked photo. Frame and mask can't work simultaneously on the same photo. That means that if one effect is applied, the other one will vanish, and vice versa.
Picture Collage Maker is a powerful and easy-to-use photo collage maker for Mac OS X & Windows , which allows you to create photo collages, scrapbooks, greeting cards, posters and calendars to share with family and friends.