Free Download
Awards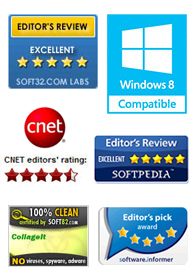 Testimonials
This is a very nice and useful photo collage generator.
- Soft32
Really a great collage software ! Very, very fast and simple.
- Benjamin Glettenberg
Find Us
How to Make a Printable Thanksgiving Card
What kind of present do you want to receive on Thanksgiving Day? No wonder that many of us will be pleased when we receive a Thanksgiving card made by our friends in person. We believe that a lot of blessing is showed during the process of making those pretty cards.
Although you may create a great many cards by using papers before, have you ever tried a Picture Collage Maker Pro? It can also realize your dream of digital cards, then you may experience for yourself. The following are the specific steps.
Step 1 - Download Picture Collage Maker Pro
Download a Picture Collage Maker Pro and install it. Launch the program after the install is complete.
Step2 - Template
Open the template pane in the left window, click the drop-down button and choose greeting card category. Apply the template you chose by double clicking.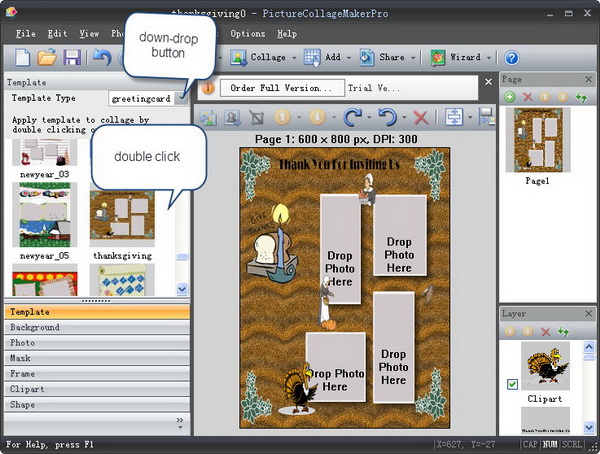 Step 3 - Background
Click the background pane, double click the background you chose and to apply it. Click More Settings pane or click on Collage menu in the toolbar, choose Background Setup, and you can edit it.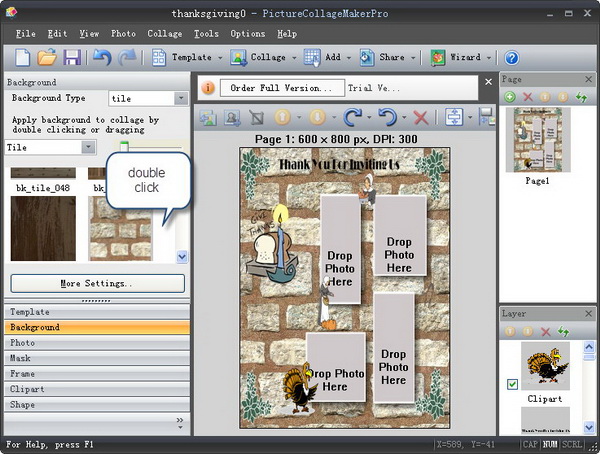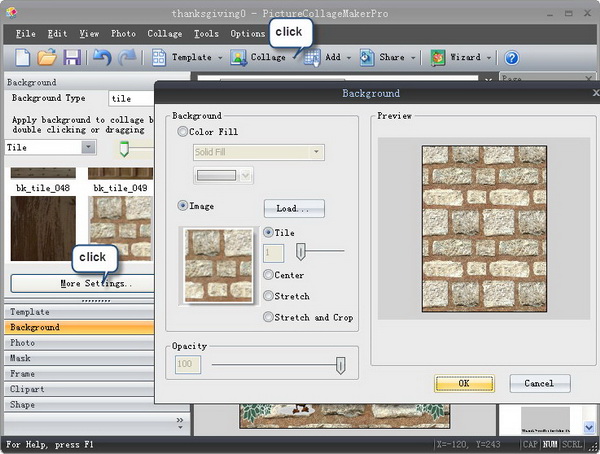 Step 4 - Add photos
Click photo pane, choose your pictures on the disk. Add pictures by double clicking or dragging.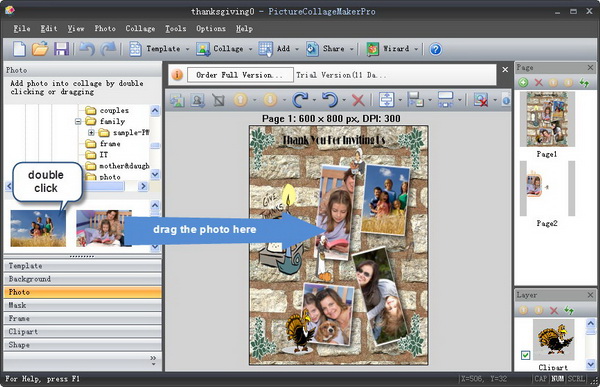 Step 5 - Add mask, frame
Apply mask, frame to photo by double clicking or dragging.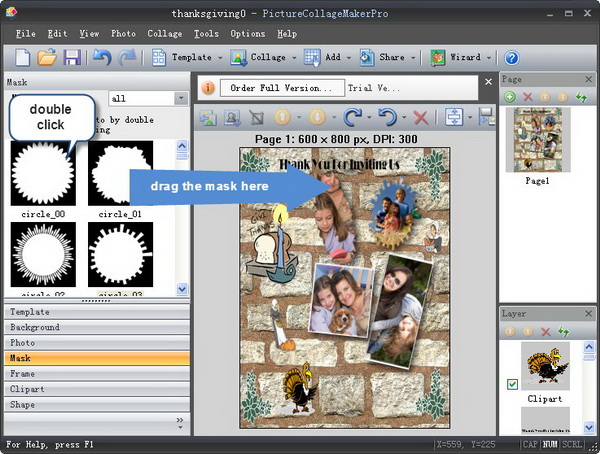 Step 6 - Add clipart, shape or text
Open the Clipart or Shape pane, apply the one you chose by double clicking or dragging. In the Collage menu, click Add Text option and you can add any words you like.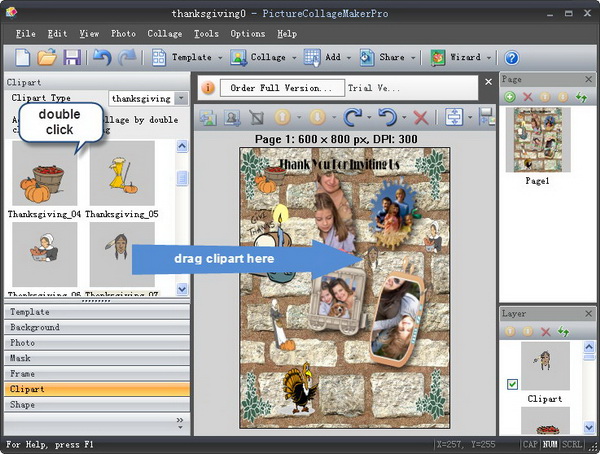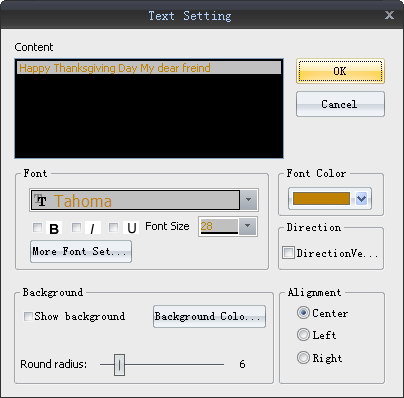 Step 7 - Print
In the tool bar, click on File menu and choose Print Review option, if very satisfied with the final work, you can print it.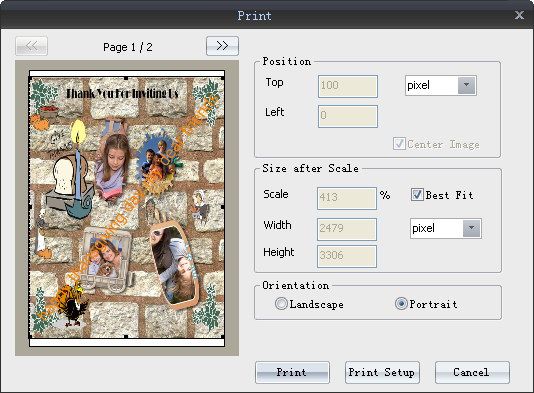 Many lovely cards can be made in this way, why not have a try now? The cards will make your Thanksgiving Day more impressive and unforgettable.
Picture Collage Maker is a powerful and easy-to-use photo collage maker for Mac OS X & Windows , which allows you to create photo collages, scrapbooks, greeting cards, posters and calendars to share with family and friends.