Free Download
Awards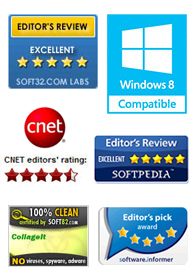 Testimonials
This is a very nice and useful photo collage generator.
- Soft32
Really a great collage software ! Very, very fast and simple.
- Benjamin Glettenberg
Find Us
How to Make Mother's Day Card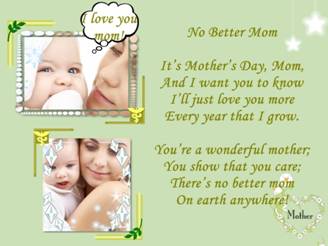 Mother's Day is a special day for everyone to show your appreciation for your moms, it's a perfect time to communicate your warm feeling for your mother, telling her in words how you love her and appreciate her for all she's done for you. Kids will enjoy making a special gift for their mom that is personal and thoughtful. These gift ideas are for great ways for kids to give their mother a special gift from the heart. With Mother's Day just around the corner, have you prepared the perfect gift?
A greeting card for mom with gifts is needed every year, but how to make the card more special to show your love to mom. Rather than buying a pre-made greeting card, why not surprise your mom by creating a unique card for her? Using an image editing software, creating a personalized card is easier than you think and only requires a few minutes and your own creativity. Picture Collage Maker Pro let you personalize your Mother's Day greeting card easily. Download Picture Collage Maker Pro and run this program.
Step 1: Choose Template
Click Template pane on the left of collage then a pop-up window will prompt you to select a template. Here pick the Mother's Day template, double click or drag it to the blank area.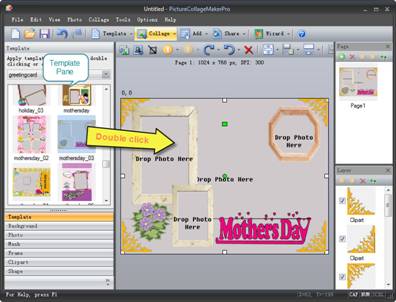 Step 2: Choose Background
Click Background pane and choose one you like to apply the collage directly, in another way, click Shape Pane on the left below, choose one shape to the collage and double click it, then fill the shape with color you like, here you can select Solid Fill to make better effect, click OK to apply to the collage.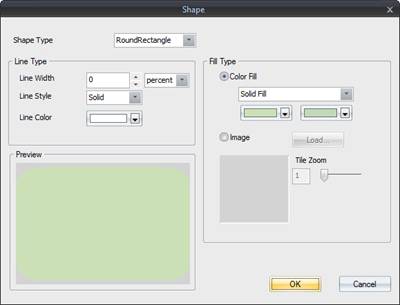 Step 3: Add Photos
Browse the photos on your computer for a picture you'd like to use for your Mother's Day greeting card. For best results, get a picture of kids or of your entire family together. Double click or drag the photo from your computer and adjust the size of photo in the collage to the best effect by moving and clicking the mouse.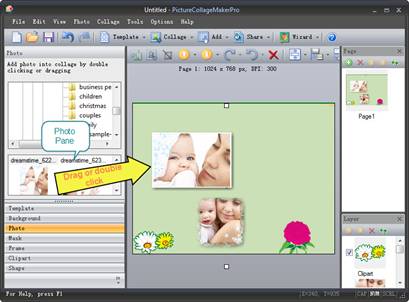 Step 4: Add Embellishment
Open the Mask pane and view the list of masks, select the mask you like and click to apply. To truly make a photo collage, you need to surround it with a good frame, click the Frame pane to select a frame and double-click it to add it to your collage. To further decoration of your card, click the Clipart pane and select one to add it accordingly, you can resize, drag, and position the clipart to make collage fun. Edit your collage until it looks the way you want it.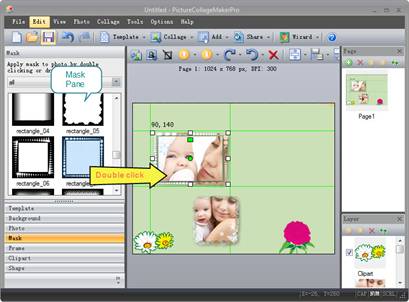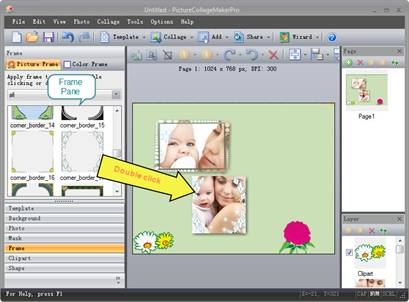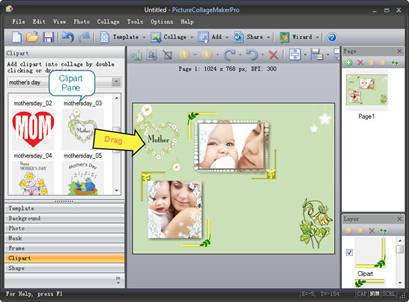 Step 5: Add the text
Click Collage menu and then Add Text button in the drop-down menu, then the text edit window popup, write down some words from your heart to your mom, the program allows you to manipulate font size, color, and the background of your text. Click the left mouse button and without releasing it move the text to the needed place. Edit your photo online until it looks the way you want it.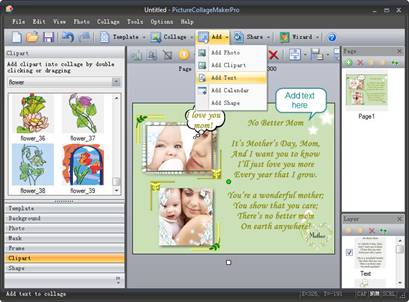 Step 6: Save and Print
At last, move your pointer to the top menu and click on File, click Print Preview in the dropdown menu to have a preview, if you are satisfied, or print the Mother's Day card out and send to your mother.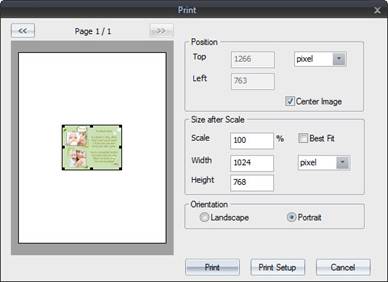 Using this program, making card can be so easy, send this personalized card to your mom, and she will appreciate it.
Picture Collage Maker is a powerful and easy-to-use photo collage maker for Mac OS X & Windows , which allows you to create photo collages, scrapbooks, greeting cards, posters and calendars to share with family and friends.