Free Download
Awards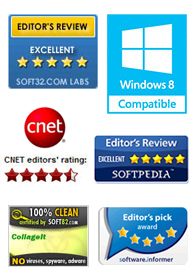 Testimonials
This is a very nice and useful photo collage generator.
- Soft32
Really a great collage software ! Very, very fast and simple.
- Benjamin Glettenberg
Find Us
How to Make Father's Day Card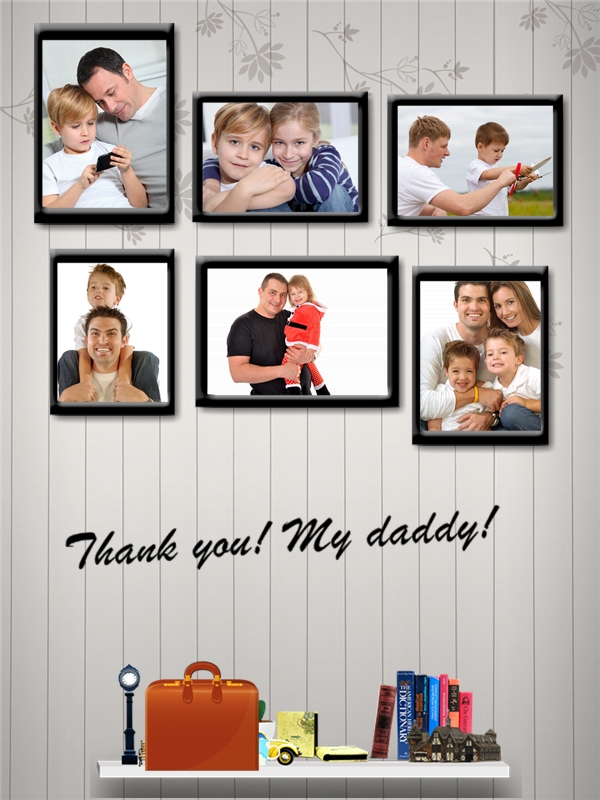 Father's Day is a widely known celebration for honoring fathers. It is celebrated on the third Sunday of June in many countries. It is also celebrated to honor and commemorate our forefathers. Father's Day is celebrated on a variety of dates worldwide and typically involves gift-giving, special dinners to fathers, and family-oriented activities. Father is our hero for ever. On the Father's Day every one of children wants to send his or her special Father's Day gifts to Dad.
We seldom speak out the love for our father, and a lot of times we like to hide the feelings deep in our heart. And now Father's Day card is a great way to show your dear Dad that how much you love him. A beautiful Father's Day card with your deep love to your Father is a treasure gift on the Father's Day. Here is a simple way to create a Father's Day greeting card with Picture Collage Maker Pro. The tutorials below will present clearly on how to make Father's Day card.
Firstly, download Picture Collage Maker Pro on your desktop and launch this program.
Step 1: Choose Template
Click Template pane on the left of collage, a pop-up window prompts you to select a template which you think it is suit to the Father's Day. Double click or drag it to the blank area.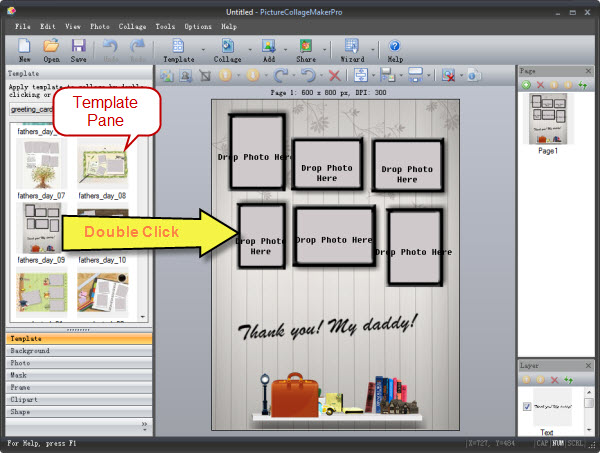 Step 2: Choose Background
On the Background pane, it provides various backgrounds. If you don't like the background that comes with the template of Easter, simply open the Background pane by double clicking and choose the one you like.
Step 3: Add Photos
To add a photo you need to double click or drag the photo from the left collage of Photo pane. Browse photos from your computer and choose the beautiful pictures forFather's Day to express the deep love. You can edit the selected photo by adjusting the size, changing the place, etc. it should be as perfect as it can.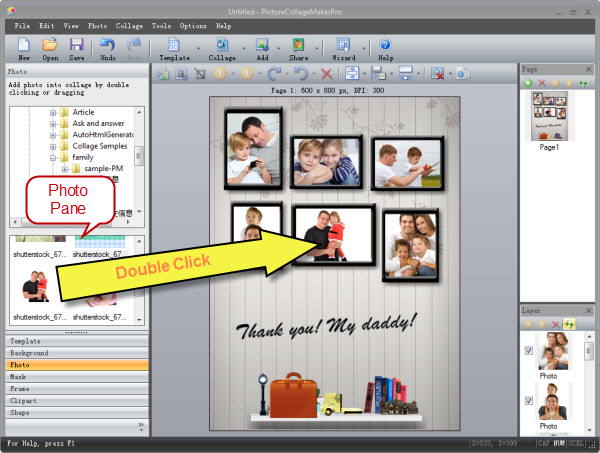 Step 4: Add Embellishment
To truly make your card, you need to surround it with a good frame, click the Frame pane to select a frame and double-click it to add it to your collage. To further decoration of your card, click the Clipart pane and select a few ones to add it accordingly, you can resize, drag, and position the clipart to make card vivid.
Step 5: Add Text
To make the Father's Day greeting card to be more beautiful, you had better add some words to the card, click Collage menu and then click Add Text button in the drop-down menu, write down some words from your heart in the text edit window. The text can give more space to show your creativity and true love to your Father.
Step 6: Print
Click on File on the upper left of collage, click Print Preview in the dropdown menu to have a preview of Father's Day card, if you are satisfied, click Print button to print out the card and send to your father.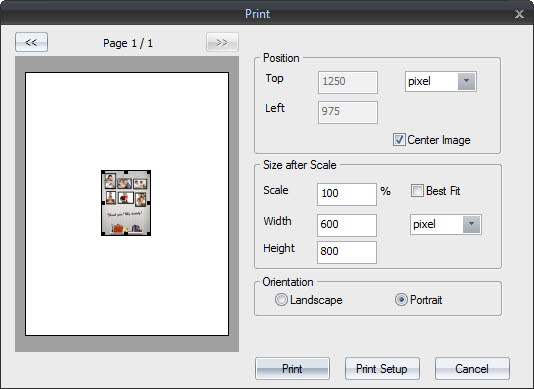 Using this program, making card can be so easy, send this personalized card to your Dad, and he will appreciate it.
Picture Collage Maker Pro is a simple-to-use Windows program that turns ordinary photos and pictures into stunning collages, scrapbooks, posters, invitations, calendars, and greeting cards to share with family and friends.
Buy Picture Collage Maker Pro

($39.95)
Download Picture Collage Maker Pro (15-day Free Trial)