Free Download
Awards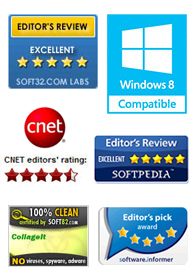 Testimonials
This is a very nice and useful photo collage generator.
- Soft32
Really a great collage software ! Very, very fast and simple.
- Benjamin Glettenberg
Find Us
How to Make Photo Collage Wallpaper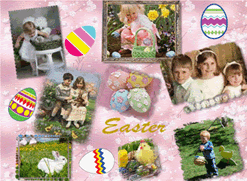 Every time you launch your computer, you'll be pleased with a preset image on your desktop, this picture is called wallpaper. The wallpaper on the desktop is one way that computer users express their personal tastes. I've surfed webs and have been trying various products, and finally tried Picture Collage Maker Pro, which is an easy - to - use software, unlike other programs which don't need experience or computer skills necessary and that gives you the ability to make photo collage wallpaper quickly and effortlessly. Following this easy tutorial you can make your personalized wallpaper.
Step 1: Load the Template
Download and launch Picture Collage Maker Pro, start it with choosing a template, open the Template pane on the left window of collage, decide what you would like your photo collage wallpaper represent and choose one of it to apply.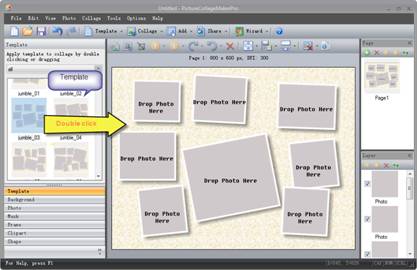 Step 2: Add Photos to Collage
Decide what images you'd like to use, open Photo Pane below Template, then you can browse images from your computer, choose images as many as you wish, drag and position images on the collage of any size, here you might do it manually, crop, rotate and layout the photos with mouse moving. Arrange the photos how you would like them to appear on the collage.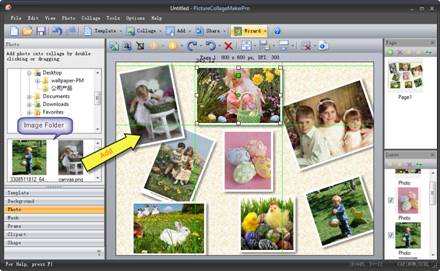 Step3: Add Background
Open Background Pane on the left window, choose one you like from various backgrounds, this makes your images mixed into one pattern.
Step4: Add Frame, Mask and Clipart
If you want to decorate your photo collage wallpaper, the mask, frame and clipart must be your choice, choose any one of these on the left window of collage and apply the mask, frame, and clipart to the collage.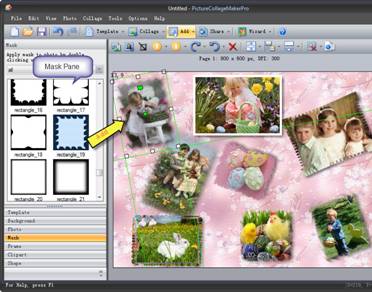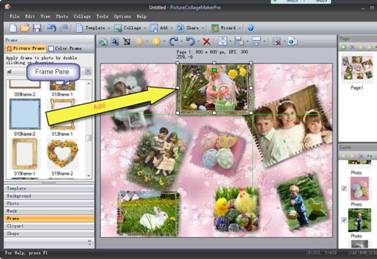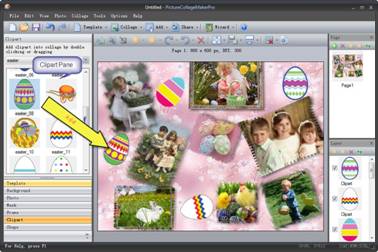 Step 5: Add Text
After adding frame and mask, if necessary, add some text to the project. Click Add Text in the menu of Add on the toolbar. You can change font, font color of words.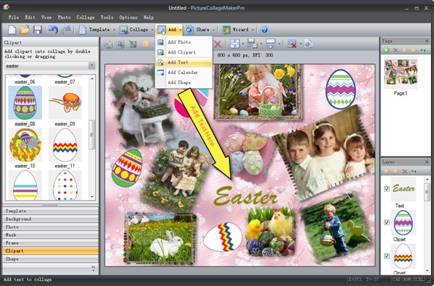 Step6: Save as Image or Set as Wallpaper
Once you're happy with it, click Share button on the toolbar of collage and save it as image or share your collage with others by emailing it, make sure it is saved as a jpeg or gif file, and the best way is set as wallpaper.
So you can see how easy it is to make photo collage wallpaper. Are you impressed? Download free trial version of Picture Collage Maker and enjoy!
Picture Collage Maker is a powerful and easy-to-use photo collage maker for Mac OS X & Windows , which allows you to create photo collages, scrapbooks, greeting cards, posters and calendars to share with family and friends.