Free Download
Awards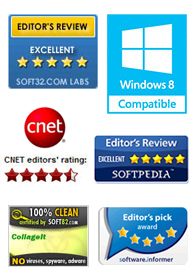 Testimonials
This is a very nice and useful photo collage generator.
- Soft32
Really a great collage software ! Very, very fast and simple.
- Benjamin Glettenberg
Find Us
How to Make April Fools' Day Card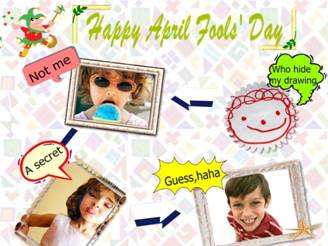 April Fools' Day is an international celebration of silliness on April 1st of every year. Sometimes referred to as All Fools' Day, for it is the name given to the custom of playing practical jokes on friends, or sending them on fool errands, it's widely recognized and celebrated as a day which tolerates practical jokes and general foolishness. However, the jokes must be harmless and fun. They must not be dangerous or hurt anyone's feelings, give jokes some thought before carrying them out.
To celebrate this funny holiday, you may rack your brain to come up with some strange ideas, whatever it is, as long as you like and have fun with your friends on this special day. To be friendly, you might to more kind-hearted, sending a funny card to your friend, that couldn't be better. So how to do this, using one kind of programs, you can make a unique and funny card combined with personalized pictures and texts by yourself that your friends will appreciate.

The following steps will show you on how to make April Fools' card clearly by using Picture Collage Maker Pro in a few minutes. Download Picture Collage Maker Pro to install and launch this program.
Step1: Choose Template
There are many kinds of preset templates to choose on the left pane, choose one of the templates and be sure that the theme plate should match the occasion of April Fools' Day, select your favorite template by double clicking or dragging it to the edit area.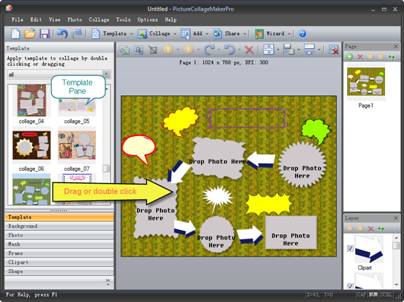 Step2: Choose Background
In the Background thumbnails pane, you can choose one background category sorted in the background category list to compatible with the template, double click a background of your choice to apply it to the current collage, you may fill the background with color or image.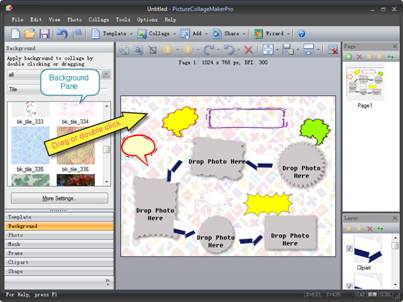 Step 3: Add Photos
On the left window of collage, you can see a Photo pane, double click or drag the target photo to the edit area of collage and adjust the size of photo in the frame. The photo can be moved, enlarged, rotated by moving the mouse in order to see the collage at the best effect.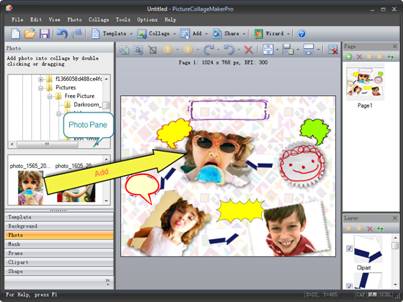 Step4: Add Embellishment
Add any embellishment you like. Open the Mask pane and view the list of masks, click and select one to decorate your photo, here you can layout page. Open the Frame pane on the left part of collage and choose one to decorate the photo.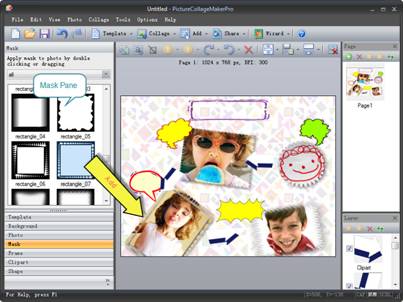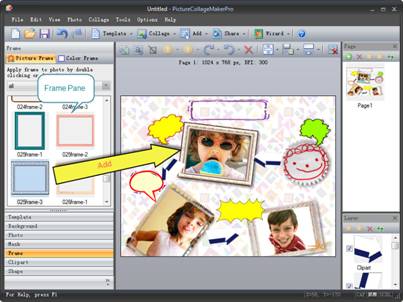 Step5: Add Text
To enrich the collage, you may add the text in collage. Click Add icon on window menu and click Add Text on the dropdown menu, in the popup text edit window, you can manipulate font, font size and color of your text. Click the left mouse button and without releasing it move the text to the needed place. Here we should add some fun words highlight the theme.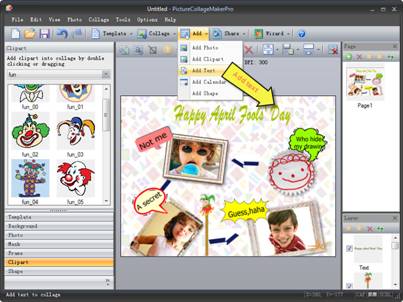 Step6: Add Clipart
The program allows you to add clipart to enrich the collage, position the clipart to anywhere to make the collage to be more fun and vivid.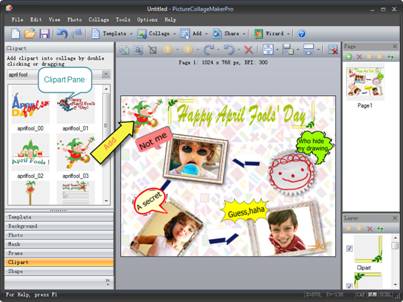 Step 7: Save and Print
Layer the images by moving a selected layer to the back or to the front. You can delete layers or adjust its position or orientation until get your last satisfaction. Then move the pointer to the top menu and click on File, then click Save As picture, or click Print to print as a card to send to your friends. That's all, you have done it successfully.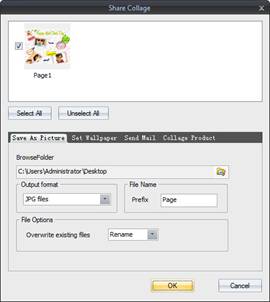 Making a card can be so fun, especially on this April Fools' Day. Excepting for some jokes and gags to celebrate special holiday, making a card is also a good idea to share happiness with each other, and you don't need to worry about hurting anyone's feelings.
Picture Collage Maker is a powerful and easy-to-use photo collage maker for Mac OS X & Windows , which allows you to create photo collages, scrapbooks, greeting cards, posters and calendars to share with family and friends.