Free Download
Awards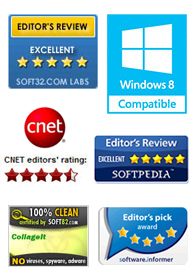 Testimonials
This is a very nice and useful photo collage generator.
- Soft32
Really a great collage software ! Very, very fast and simple.
- Benjamin Glettenberg
Find Us
How to Make Celebrity Collage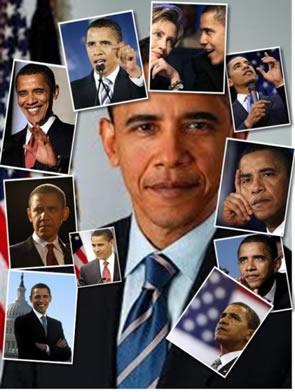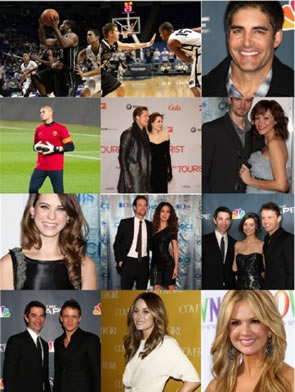 Maybe you have a large collection of photos of your favorite idols, have you ever wanted to know if there is a good way to assemble these photos. One of the best ways to deal with photo collections is by presenting it in a fashionable and creative photo collage, either making it as a photo album or designing it as a poster. A celebrity collage is an artistic way to assemble the photos of celebrity and it can be a perfect decoration in your home, meanwhile, it manifests you fanaticism over your favorite celebrity as well.
Picture Collage Maker Pro is a software application that enables you to create celebrity collage from your photo collections. It is a fun and easy to use program for creating photo collages and digital scrapbooks from your digital photos to share with friends and family, no experience or computer skills is necessary. The following tutorials will show you how easy it is to make celebrity collage.
Firstly, you should install the software, after download and install it successfully then you can run this software. The following window will provide you four options to really start with the celebrity collage: Create Blank Collage, Template Collage Wizard, Create From Template, Grid Collage Wizard. Each option has its own features. Choose the appropriate option to create a new celebrity collage.
You can choose Create From Template, this option allows you to select from a library of over 100 professionally-drawn templates that offer you a wide variety of photo layouts and backgrounds for your collage. Choose one template from Layout category is available, for you have a large number of idol photos to be displayed, select the folder that contains celebrity photos, simply drag and drop the photos onto the collage, the program will show you a thumbnail of each image.

And then you should add effects like Background images, apply Mask, Frame and add Clipart from the left pane of collage, there are a large number of effects available in the collage program. You can adjust the photos and arrange the layout to match your taste. Finally save your celebrity collage and send it to friend via email, print it out, set as desktop, etc. Making a celebrity collage is not only a means of expressing the adoration of celebrities, but it's also a creative craft.
Additionally, the Grid Collage Wizard option is also the good choice to make celebrity collage. It can add many photos in a single step and offers a way to create a photo collage automatically. Only need three steps then your celebrity collage is produced. You see how easy it is to make celebrity collage, with this program you'll never fear of missing the photos of your favorite celebrities.