Free Download
Awards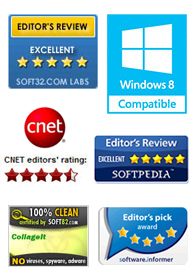 Testimonials
This is a very nice and useful photo collage generator.
- Soft32
Really a great collage software ! Very, very fast and simple.
- Benjamin Glettenberg
Find Us
Collage Background Tips
Background is works as collage backdrop or replacement of templates background.


Fill with Image Pattern
Open background pane, the background image pattern list is shown in the left part of the Picture Collage Maker main window. The image patterns are sorted as tile, customize, simple or stretch and it can make your selection easier. Background image pattern can be applied to collage by double clicking or dragging.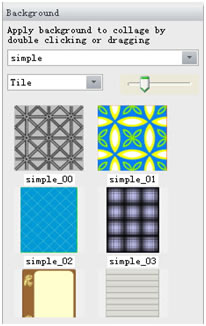 Notes: When the collage is filled with image pattern as background and its format is set as Tile, you can drag zoom slider to adjust the zoom scale of the image tile to fit the dimension of the page better.
Detailed Setting
If you need more setting, Click on More Settings pane or open the collage menu or the collage toolbar, click on the Background Setup can work.
Color fill: In the background dialog box, the background pattern format can be set as Solid Fill, Gradient (Top to Bottom), Gradient (Left to Right).
Loading image: Click on Load button and the Background Pattern dialog box appears. Loading image pattern from the disk is available.
Opacity: The opacity of the background can be set by moving the slider.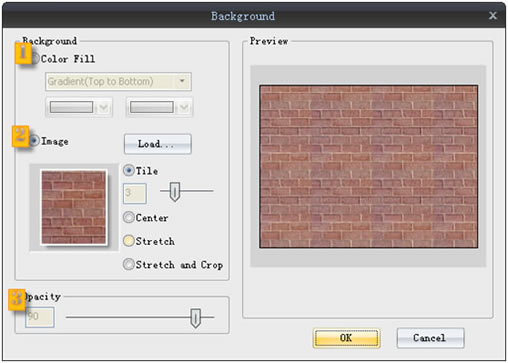 Picture Collage Maker is a powerful and easy-to-use photo collage maker for Mac OS X & Windows , which allows you to create photo collages, scrapbooks, greeting cards, posters and calendars to share with family and friends.