Free Download
Awards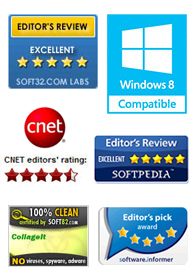 Testimonials
This is a very nice and useful photo collage generator.
- Soft32
Really a great collage software ! Very, very fast and simple.
- Benjamin Glettenberg
Find Us
Anniversary Card Ideas
Anniversary is the time to refresh the memories of your memorable times. Are you looking for the perfect way to say "thanks" and "I love you?" The most common way to convey this love is by spending quality time doing something you all enjoy. So make your anniversary unforgettable by sending anniversary cards to your special someone and make the anniversary an impressive one.
Picture Collage Maker Pro takes you little time to make a personalized anniversary card and it's easy to use and ten-cent.
Wedding Anniversary
Whether you're celebrating your own wedding anniversary, or you are going to give wishes to your friends or loved ones during theirs, these specially designed wedding anniversary cards means a lot. With our simple to use personalization process, you can create wedding anniversary cards that are pretty, ten - cent, and unique. Choose from our artistic and beautiful designs printed on Picture Collage Maker Pro and make them even more special anniversary cards by adding your own photos and memories.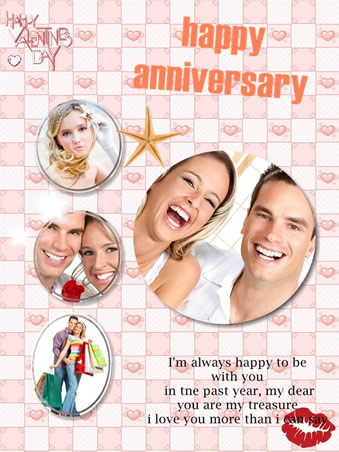 Love Anniversary
Love anniversary is a time to recall all those sweet moments that you spent together. And your heart may beat at this time, recalling all the sweet moments in the past year. Offering a beautiful anniversary card is a unique idea to express your affection and passion for your girlfriend or boyfriend. You can get a wide range of anniversary cards available in the market. However, you can create beautiful anniversary cards filled with your photos taken together and with your own ideas.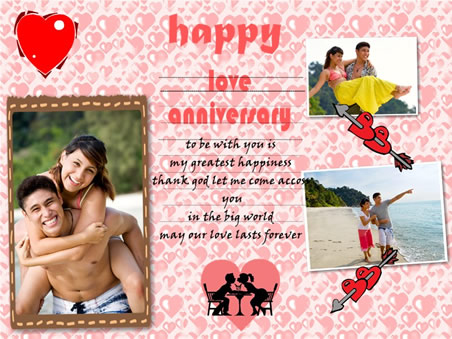 New baby anniversary
The new baby anniversary is very important to most new families. Parents probably have noticed quite a bit of change in their baby during the first year as well. It marks the completion of one whole year of existence. Gifts for the first year old can be images or things that are symbolic of their growth and development. Parents can have professional photos taken of their little ones when he or she crawling around and may even be attempting to walk a little. So why not make a anniversary card to share with the family and friends?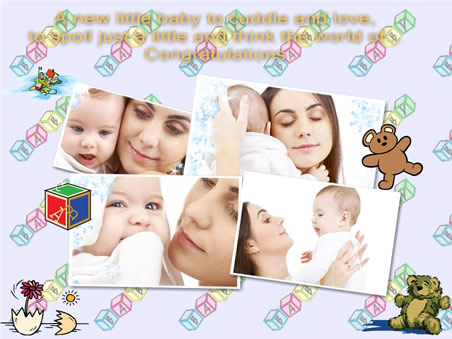 Friendship Anniversary
There's a miracle of friendship that dwells in your heart and you don't know how it happens or where it gets its start, but the happiness it brings to you always gives a special lift and you realize that friendship is god's most perfect gift. Friendship anniversary remind you that he or she is by your side almost anytime throughout the year and let everyone know how old is your friendships. Cherish and celebrate those memories of friends together by exchanging wishes through Friendship Anniversary Cards wishing happy anniversary to all.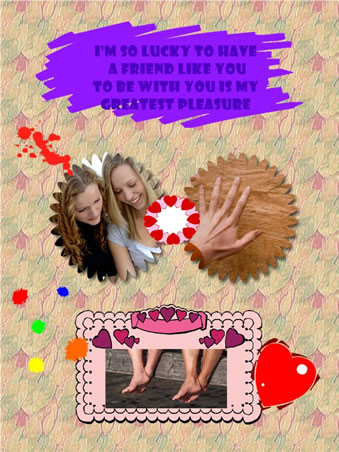 Opening Anniversary
Your friends' business has undergone a year through the most hard starting time, after all it succeed running a whole year. Give your best wishes to him or her and wish a better coming year is what he wants now. Sending a card with the photos of the struggling companions and the development of the shop or company is an encouragement and the best wish. Picture Collage Maker Pro lets you send your wish through an expression of your own style.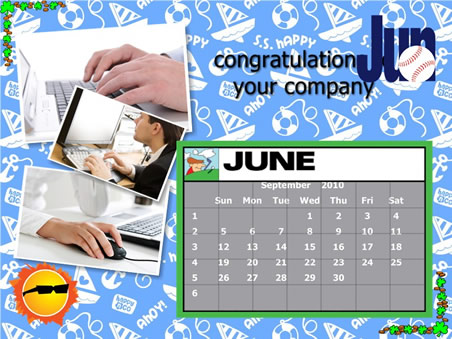 Cooperation Anniversary
How is your work in the year just gone? You may work hard till night, is there anyone by your side working with you? You may try your best but endure bad result, is there someone help you and give you guidance? You may come out with all the work with your colleague, without that person you are unable to accomplish the work so perfect. Sending him or her a card to express your gratitude and wish better cooperation the coming year.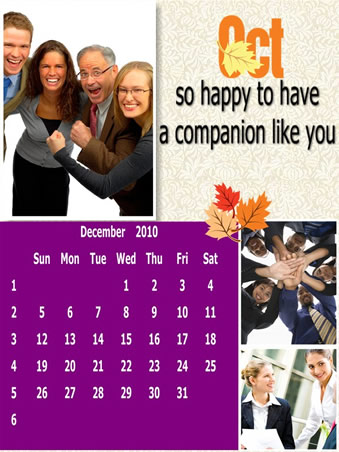 Picture Collage Maker is a powerful and easy-to-use photo collage maker for Mac OS X & Windows , which allows you to create photo collages, scrapbooks, greeting cards, posters and calendars to share with family and friends.